Some of our courses have pioneered the launching of new products and services in Emerging Markets e.g. Exchange Traded Funds (ETFs), Market Indices, Market Making for the NSE, Financial Products and Asset Classes.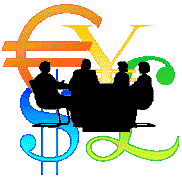 Our offering features: private coaching; lively, interactive, and results-driven workshops; practical training sessions with simulations; and realistic proven methods for personal and organisational change. A few key points:
We also design and deliver tailored courses not on our standard list, based on Clients' requests.
All courses are run in-house, using an internal or external venue. But we have also run courses offsite for firms that prefer this option.
Our facilitators have international working experience with global firms. Hence they add both global and local business perspectives to the courses.
All courses are practical with case studies, so that participants can start employing what they have learnt, once they get back to the office.
Sessions can be delivered over weekends to minimise impact on business commitments.
For our course list, course outlines, or further information, please contact us at: info at saibatek.com